About Us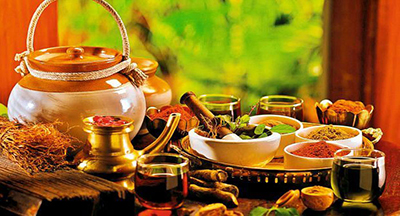 The Government Ayurveda College Teachers Association of Kerala or `Akhila Kerala Government Ayurveda College Adhyapaka Sanghatana` was formed on the 21st of April 1980 [Reg: no 215/80] . It was officially inaugurated on the 16th of November 1980 by the former Health Minister of Kerala Sri. Vakkom B Purushothaman. Dr. K Ratnamma and Dr. P K Mohanlal were selected as the first president and general secretary respectively. Dr. M. P Sreedharan Nair, former Principal of Government Ayurveda College, Thiruvananthapuram, allotted and inaugurated its office on the 10th of October 1983.
On the 19th of March 1983, the very first agitation or 'dharna' was conducted by the Adhyapaka Sangahatana against the inappropriate appointment of examiners for University examinations. Later on, Adhyapaka Sangahatana played a vital role in the renaissance of Ayurveda Medical Education system by introducing new aspects such as Undergraduate and Postgraduate amalgamation; launching the new BAMS course as well as Post graduate courses. Some of the great accomplishments of Adhyapaka Sanghatana are the formation of the Directorate of Ayurveda Medical Education, implementation of the department system, achievement of pay-parity with teachers of Government Medical Colleges and inauguration of a new college at Pariyaram.
For a long tenure, Dr. M N Raveendran Nair efficiently led the Adhyapaka Sanghatana, as general secretary or president. Dr. K. Jyothilal played a vital role in implementing department system in Ayurveda Medical Education and achieving pay-parity with teachers of Government Medical Colleges. Today Adhyapaka Sanghatana has its own units in Government Ayurveda Colleges at Thiruvananthapuram, Tripunithura and Kannur. The 26th state conference, held on the 4th of April 2012 selected Dr. V K Ajith Kumar and Dr. C. Raghunathan Nair as the president and general secretary respectively.